About Us & Our Corporate Values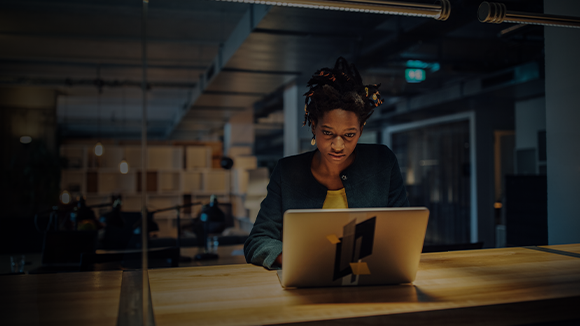 About MTN

Launched in 1994, the MTN Group is a leading emerging market operator with a clear vision to lead the delivery of a bold new digital world to our customers. We are inspired by our belief that everyone deserves the benefits of a modern connected life. The MTN Group is listed on the JSE Securities Exchange in South Africa under the share code 'MTN'. Our strategy is Ambition 2025: Leading digital solutions for Africa's progress.
We're an organisation rooted in purpose. Everything we do is aimed at enabling the benefits of a modern connected life to everyone. Inspired by Africa's potential, we are committed to bridging the digital divide, furthering financial inclusion and advancing the attainment of the United Nations Sustainable Development Goals through our core business activities and our support to governments, communities and customers.
About GSSC
Global Sourcing and Supply Chain (GSSC) is the award-winning Global Procurement and Supply Chain arm of MTN Group, Africa's most valuable brand, which serves 16 Operating Companies as well as subsidiaries/ vertical businesses of MTN across Africa and Middle East. In line with MTN's Ambition 2025 strategy, anchored in building the largest and most valuable platform business with a clear focus on Africa, Global Sourcing and Supply Chain (GSSC) has evolved into an Innovative, Transformative & Agile function which keeps our customers at the heart of all that we do.
GSSC is now a completely Agile Organization… moving away from the erstwhile pyramid/ hierarchical organization with an Agile Operating Model, comprising of PODs and Squads. GSSC is aimed at achieving:
Seamless customer experience and faster service delivery for all our stakeholders with a cross-functional team setup
Future-fit capabilities focusing on Digital and Data analytics to drive enhanced insights and market readiness
Collaboration driven through shared targets & outcomes with impact-based success measures irrespective of teams or levels of work
Business partnerships to foster close alignment with the business functions and strategic relationships with external stakeholders
A shift from transactional and administrative activities to Strategic Sourcing which supports MTN business in managing the future requirements and innovations
Expansion of the GSSC footprint through new business opportunities which leverage MTN's economy of scale and advanced skills
One Global Procurement Organization across all MTN's Operating Companies through a verticalized and agile operating model.
We are looking for high performing team players with an Agile mindset, a curiosity to learn and a passion for innovation to be part of this transformative journey to take GSSC into its next phase of evolution.
Why join us
MTN is a leading African company with a globally recognised employer brand. Our people practices are anchored on our employee value proposition, Live Inspired, which tailored to drive agility, flexibility and future fit skills for our people. Live Inspired is about the power of choice, and is designed to cater to the various personas and preferences that inspire and help people realise their true potential. In 2021, MTN featured in the Forbes World's Best Employers List 2021.
So, do you want the chance to grow your career across a global footprint of diverse cultures and business contexts? Are you the type of person who brings your whole self to work and would appreciate an organisation that values who you are and empowers you to work wherever, whenever and however brings out the best in you? Are you energised by the privilege of building products, services and experiences that make financial and digital inclusion a reality for historically excluded populations? If you've answered 'yes' to any of these questions, then join many other like-minded people at MTN. We live and breathe Africa's progress through our strategy, Ambition 2025. We hope to welcome you onboard!
Find out about the outstanding careers and latest opportunities at MTN, or if you would like a confidential discussion with our expert consultants please contact us here.