How to ensure your marketing skills are transferable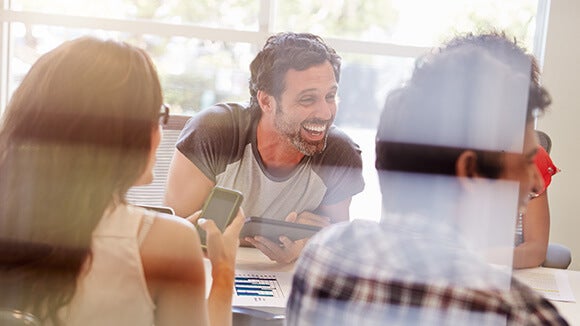 In today's dynamic market, not everyone wants to be working in the same sector/industry for a long period of time.
We are seeing a rising trend of marketing professionals seeking out new and exciting roles. But how do you ensure that your marketing skills are transferable?
Movement to new sectors is particularly prevalent in certain industries and job functions, such as marketing. For example, within marketing, it is often expected that a professional with experience in, for instance the banking sector would like to move into another market such as professional services or the consumer goods sector. The important question is - are your skills transferable?
"Every CV tells a story, and in every interview candidates can emphasize and 'dress up' certain experiences and responsibilities to prove they have the necessary skills needed to transfer into a new role." – Alia Ciumac, consultant at Robert Walters Dubai.
For example in marketing, professionals with a solid consumer background are easily absorbed into multiple sectors such as B2B marketing and financial services. It is wise when starting your career in marketing to gain broad consumer experience so you can later have the choice to specialize in varying sectors.
Those professionals who are specialists in certain areas of a profession, such as a PR, corporate affairs or direct mail specialist within marketing, can often shift sectors while staying in an in-house role. A PR specialist with demonstrable experience and a successful track record will find it relatively easy to move from a large financial services company to, for example a government or commercial sector, as their responsibilities and key drivers largely remain constant.
There are always certain attributes that will make your experiences easily transferable. If you are looking to move from a local role into a regional role, displaying that you are well travelled and aware of cultural differences, are cosmopolitan and multi lingual will always stand you in good stead. Other skills which are crucial in every role and therefore aid you in transference are being confident, dynamic and having sound time management skills.
Skills that are transferable include:
Communication: understanding verbal instructions, empathy, speaking effectively, persuasiveness, assertiveness, information sharing, networking, customer focus
Planning and organization: goal setting, planning, managing work, managing others
Technology: computer literacy, experience with new technologies and marketing techniques
Initiative and enterprise: initiative, self-sufficiency, business acumen, creativity and innovation
Alia Ciumac continues: "To ensure you have a strong set of transferable skills, get involved in new projects and cross-functional teams in your current job. Be flexible with the types of tasks you're willing to undertake and try new things. This will expand both your skills set and your network."