To specialise or not to specialise?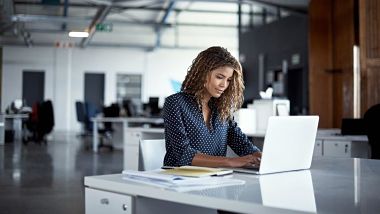 Specialising in an area of HR can be extremely rewarding and, in some industries, may pay a higher salary than a more generalist role.
Both choices offer pathways to senior, strategic roles - so as an HR professional in the early stages of your career, what should you consider when deciding whether or not to specialise?
Louanne Herd, HR Consultant at Robert Walters Middle East shares her insight on this matter.
In the beginning – go for all the experience
In the early years of your HR career, its good to adopt the 'try before you buy' approach, gaining experience across the widest variety of areas possible.
To make the right choice as you progress, you'll need to consider not only what you're good at but what excites you. Specialising should not only come down to your salary potential, it needs to be something you have a passion for and something you will be able to practice in for a number of years. You'll only have this knowledge if you've tried several different areas of human resources.
Know the different areas you can specialise in
Research different areas you may be interested in and talk to your manager about how you may be able to get insight into those areas. Many professionals will work on projects that cross multiple areas to gain extra experience. Some of the most common areas to specialise in include:
Learning and development
Rewards (compensation and benefits)
Talent management
Employee relations
Employment law
Organisational design
Recruitment
Management information
Think about what you really want
Factors to consider when thinking about specialising include your working style, technical skills, the size of your ideal organisation, what you enjoy and your career aspirations. Each of these can give you insight into if specialising in one area is for you.
Consider the market
A decision to specialise cannot be made without consideration of future market conditions. While a generalist can apply for a wider range of positions, they can also face intense competition from a larger group of professionals
However, while specialists can often find themselves in relatively high demand and low supply, opportunities may run a bit thin when the economy slows down.
Before you make this decision, consider how this move will play out given the likely nature of the market. If you're considering another qualification, is this a good time? Or will this be risky given the current climate?
Switching back and forth
It is not uncommon for an HR specialist to move back into a more generalist role. And, while it may be more difficult to make the move, it's certainly not impossible.
If you are looking to move back into a generalist role, it can be somewhat easier to do this internally or within the same industry sector. Relying on your industry knowledge will make the transition easier, particularly when leveraging your past generalist experience.
If you have chosen to specialise early on in your career, for instance, moving from a role as a Rewards Analyst to a Rewards Manager, you may decide to upskill or undertake another qualification in order to bridge the gap and bring you up to speed on current best practice.
To discuss please contact:
Louanne Herd, HR Consultant at Robert Walters Dubai
Tel: +971 4 8180 0100
E-mail: louanne.herd@robertwalters.com