Legal half year market update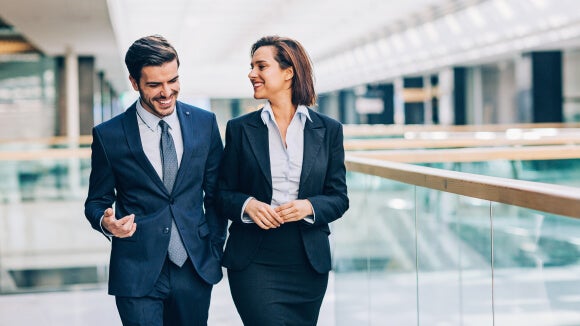 In-House

The In-House Legal market in H1 2019 has been the busiest on record for many years. There is an air of confidence in the UAE legal job market as existing businesses are maturing and setting roots, alongside the exciting new companies that are setting up to expand their global footprint.
We fully anticipate that the active job market will continue in to H2 2019, with both natural attrition and newly created roles opening up opportunities across the region.
With a stable oil price, there has been a push to bolster the legal teams of the major Oil & Gas companies across the region. This has had a positive knock on effect to the Sovereign Wealth Funds and other Financial Institutions who focus on investments and large scale transactions. The wider In-House market has provided significant opportunity from the likes of household international brands to start-ups.
In H1, there has been significant demand for Energy Lawyers, in particular with Upstream and Downstream experience. In addition, there is the constant high demand for Common Law Qualified Corporate & Commercial Lawyers looking to move from Private Practice to In-House.
Company culture is key to attract and retain talent. The legal profession is evolving quickly with advancements in technology and disrupters in the market such as alternative legal service providers. The feedback from the candidates that we are speaking to each day is that the corporate culture is equally (if not more important) than just salary and traditional benefits. Hiring Managers need to be mindful of this during the recruitment process.
Salaries have been quite stagnant in the UAE. In the wider region, the salaries in Saudi Arabia have increased substantially in order to attract top talent. We are seeing many top-tier lawyers from the Magic Circle and US law firms being attracted to Saudi Arabia due to the business opportunities and very attractive tax-free salaries.
2019 has been a positive year for the legal recruitment market, with increased opportunities in the UAE and GCC region. The perception of working in the Middle East also now appears to be changing globally as we are being approached by Lawyers in UK, US and APAC who are actively looking to move to the region.
Private Practice
Key trends:
An increased demand in private practice across the projects, corporate, banking & finance practice groups
Niche roles entering the market i.e. PSL, shipping insurance, aviation finance, trade export etc.
Continued demand for Common Law qualified candidates looking to the move the Middle East
Big focus on recruitment in Saudi Arabia across all practice areas
Busy start to the year as firms were looking to recruit across all areas, with a key focus on transactional roles. This reflected a returning confidence in the market. 2018 was heavily focused on disputes opportunities, with the occasional mid-level corporate and banking & finance roles. With new practices emerging, there has been an appetite for lawyers with a niche expertise such as white-collar crime and investigations, TMT, export trade, insurance, debt capital markets and others.
The Abu Dhabi legal market is now stable following the closure of a few of offices in the past years. Those who remained are quite active and work closely with the government organisations in the region.
In order to capitalise on Saudi Arabia's 2030 vision, international firms are cautiously exploring entering the market, as it was historically challenging.
All firms, UK/US and regionals continue to explore implementing agile working policies in order to increase productivity and retain their employees.
We predict firms will keep looking for high-calibre associates to either continue strategically growing their practice or replace expat lawyers moving back to their home country.
With upcoming projects in the GCC, such as the Dubai Expo 2020, Qatar World Cup 2022 and Saudi Vision 2030, the Middle East continues to be a dynamic and exciting proposition for lawyers to practice law.
To discuss this market update further, please contact Jonathan Berry, Head of Legal at Robert Walters Middle East on jonathan.berry@robertwalters.com or +971 4 8180 100.