Half Year Market Update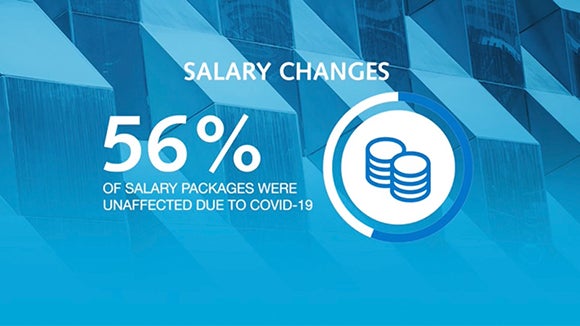 As we enter the second half of 2020, we review how the recruitment market has been impacted by the recent global crisis, and most importantly what you can expect looking ahead for H2.
For an in-depth look at each sector, complete the form to download the full Half Year Market Update for the Middle East.
Key insights:
Pharma, Food Services, Medical & hygiene product manufacturers have done well in Q2
Fintech and Financial Services clients took advantage of the market volatility, along with recession proof areas like Defence and the 2030 giga-projects
Supply-chain is a good example of a vertical that has become very important during the lockdown
Some professional services divisions in Private Practice and Management Consultancies are hedged, with departments like restructuring and insolvency flat out managing the tumult
Jason Grundy, Managing Director at Robert Walters Middle East & Africa comments:
"Robert Walters is an international firm, and many of our offices across Asia entered this crisis months earlier but have now seen real recovery in their markets on a three-month cycle. I share this as I believe we will follow a similar patten, and we have seen small increases in the job flow in late June."
"It is predicted that the population of the UAE will shrink by 10-15%, that is up to 1.5m people leaving from a total population of 9.5m. There is no Furlough here, no social safety net and therefore typically companies cut deep into their workforce due to necessity and then need to rehire as the economy comes back"

Thank you to everyone that filled in our Employer Sentiment & Hiring Intentions Survey 2020, many key insights are shared in the full report.
Complete the form to download a copy of the Middle East Half Year Market Update.