Technology half year market update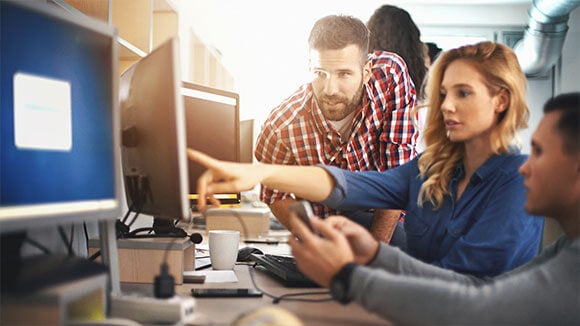 Recruitment in the data science area has surged throughout H1 2018. While we continued to observe that companies in the banking and insurance industries were actively hiring data science and data analytics specialists, these specialists were also in demand across other industries.
Interestingly, several of the global consultancy firms have been hiring aggressively in this space too. Demand for these professionals will be from mature markets (India, UK, US) as a shortage of highly skilled professionals in the Middle East exists.
Download the full Robert Walters Middle East Job Index and Half Year Market Update report.
Digitalisation and automation projects have continued to grow in H1 and we foresee this to continue for the rest of the year and beyond. This is putting increased pressure on technology departments across all organisations and the most common projects are those that digitally enhance selling, improve customer service and improving data analytics for performance management. There is still high demand for project managers in the banking sector with experience in implementing change programmes.
The growth of tech projects across all sectors are driving demand for skilled technology professionals, and resourcing for these employees is becoming a critical element in business planning. This is allowing IT professionals to be more critical of their next position and to take control over their working environment through contract and interim positions.
Successful roles filled in 2018 includes Chief Information Security Officer, Chief Information Officer, Chief Digital Officer, Cyber Security Manager, Enterprise Architect, IT Project Manager, Applications Manager, Senior Infrastructure Manager, Head of Digital Transformation and Digital Banking Manager.
Download the full Robert Walters Middle East Job Index and Half Year Market Update report.