Robert Walters hosts senior finance long lunch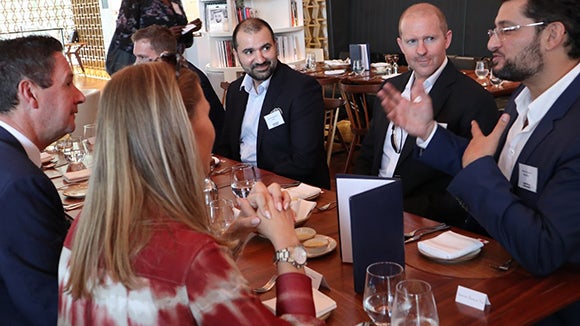 Robert Walters hosted a long lunch for senior finance professionals on the 1st August 2019, at Intersect by Lexus in the DIFC.
The long lunch events are a platform for senior finance professionals to network with their peers from various industries.
With the rotating seats between courses concept, allows all attendees to have multiple opportunities to make new connections at each event.
The next Long Lunch takes place in October 2019. If you are a senior finance professional who would like to join this networking event, please feel free to conatct Jean Karim Vandenberghe, Associate Director at Robert Walters Dubai, on jeankarim.vandenberghe@robertwalters.com
View all the photos from this event here.