How to get a sales job at a FinTech firm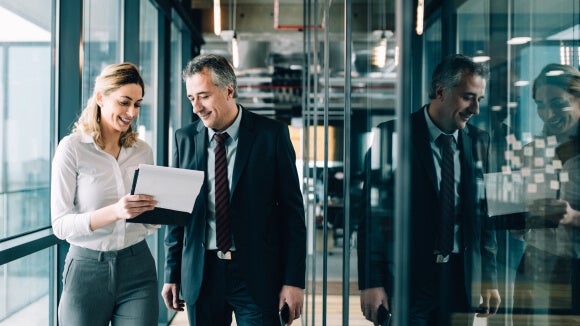 How can candidates adapt to the changing face of FinTech? We speak to Jonathan Green, Manager of Sales recruitment at Robert Walters Middle East, about how sales professionals can get a job at a FinTech firm in the UAE.
1. What roles within Fintech are available for sales candidates, and what experience is ideal?
The roles our clients typically hire are Sales Directors, Sales Managers, Business Development Managers and Account Managers. Clients require candidates who are working for their direct competitors and have been in the region for a minimum of 3 years with solid client's relationships.
2. How do candidates keep up with the ever-changing industry?
Sales candidates and Account Managers typically receive significant amount of in-house training to ensure they are well versed on the products/applications that they sell to their clients. If you're selling a product that for example is used in credit risk or FX trading it can save/cost the financial institution millions of dollars annually, so strong product knowledge is always a pre- requisite.
3. Do you need to have technical skills or financial knowledge to get into a Fintech firm?
While it is not essential to come from an IT/technical background, it is always an advantage to have industry experience within the sector you are selling to.
4. What industry experience is most prevalent in setting candidates apart from their competitors?
Fintech firms will typically hire salespeople from a "like for like" firm. For example, a company sells trading software to its clients then it will look to hire someone from a direct competitor or at least a candidate with experience of selling a very similar product to the same target clients. Strong client relationships coupled with good product knowledge is essential.
5. Are there any Fintech qualifications that are a pre-requisite?
No, although a bachelor's degree is nearly always required.
To discuss Sales opportunities at Fintech firms in the UAE please contact, Jonathan Green, Manager of Sales recruitment at Robert Walters - Middle East on +971 4 818 0100 or jonathan.green@robertwalters.com.