The 2018 Salary Survey is available now
The Robert Walters Middle East and Africa Salary Survey 2018 is available now and you can request your free copy now. Don't miss out on the most up to date salary information and employment trends in the Middle East. The annual book contains recruitment market updates, hiring advice and salary information from across our Middle East and Africa markets.
For employers - With the latest information on salaries and employment trends across a range of industries, as well as hiring tips and advice, our 2018 salary survey will ensure you are best positioned to attract and retain top talent in your sector.
For employees - Due a pay rise in 2018? Find out what you're worth with the most comprehensive list of salaries in the industry. Or if you're considering making a move, find out what skills and experience employers are looking for, across a range of sectors in the Middle East and Africa.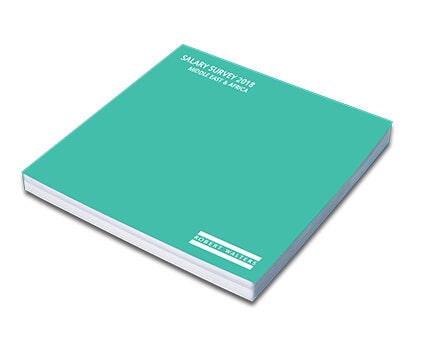 About the Middle East and Africa Salary Survey
Now in its nineteeth edition, the Robert Walters Middle East and Africa Salary Survey is a comprehensive review of professional salaries and recruitment trends across the Middle East and Africa. The book also covers regional recruitment overviews for Europe, Australia & New Zealand, Greater China, South East Asia and USA.
The Middle East and Africa Salary Survey is free and based on the analysis of permanent placements made across the Middle East, South Africa and rest of Africa. 
Request your free copy of the 2018 survey today, or alternatively, download our app for Apple or Android devices.
Hiring trends in the Middle East for 2018
With ongoing political and economic uncertainty and the current oil price, the Middle East will continue to face a challenging period during 2018.
Bank consolidations are likely to impact demand for professionals in related sectors but will create opportunities for legal professionals specialising in mergers and acquisitions. Fintech and manufacturing will remain growth sectors, spurred by government incentives to diversify industries in the region.
Nationalisation programmes will create opportunities for UAE and Saudi nationals, particularly those who have experience working overseas combined with an understanding of local business culture.
Sales professionals will remain in demand as businesses expand their markets to overcome the local challenging economic conditions.
When recruiting, employers should consider the stagnant salary environment of 2017 along with the trend towards withdrawing or reducing benefits. Growth in the second half of 2018 is likely to make compensation packages a key priority for many professionals. Employers that do not adapt are likely to lose key personnel.
Despite 2017 being a challenging year, there is an expectation of growth in 2018. This is dependent on global oil demand, regional conflicts and the strength of the dollar combined with more local economic events such as real estate supply.
Highly skilled professionals will always be in demand in the Gulf and the long-term outlook remains positive.