Robert Walters Tax Long Lunch Networking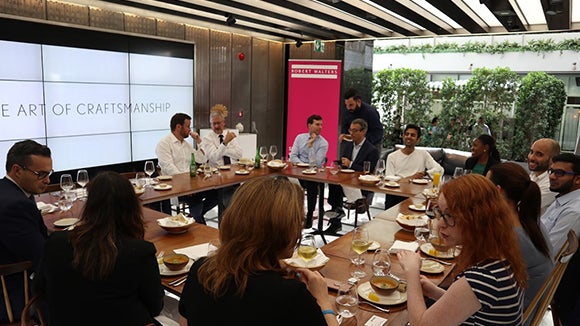 The Robert Walters team alongside Joanne Clarke, Tax Director at Pinsent Masons hosted a networking event for senior Tax Professionals on the 25th April 2019.
The Senior Tax Professionals discussed the challenges they have faced in a relaxed lunch discussion.
What is VAT?
With the UAE federal government jurisdiction to legislate the UAE taxes in the country, VAT was implemented in January 2018 at a standard rate of 5% applied to most goods and services. Implication of VAT on registered businesses and traders' charges VAT to all customers at the prevailing rate and incur VAT on good / services that they buy from suppliers.
VAT registered businesses generally charge VAT on taxable goods or services they supply. Organisations must report the amount of VAT they have charged and the amount of VAT they have paid to the government on a regular basis.
For hiring professionals in Taxation please contact:
Jean Karim Vandenberghe at Robert Walters Middle East on +971 4 818 0103 or jeankarim.vandenberghe@robertwalters.com